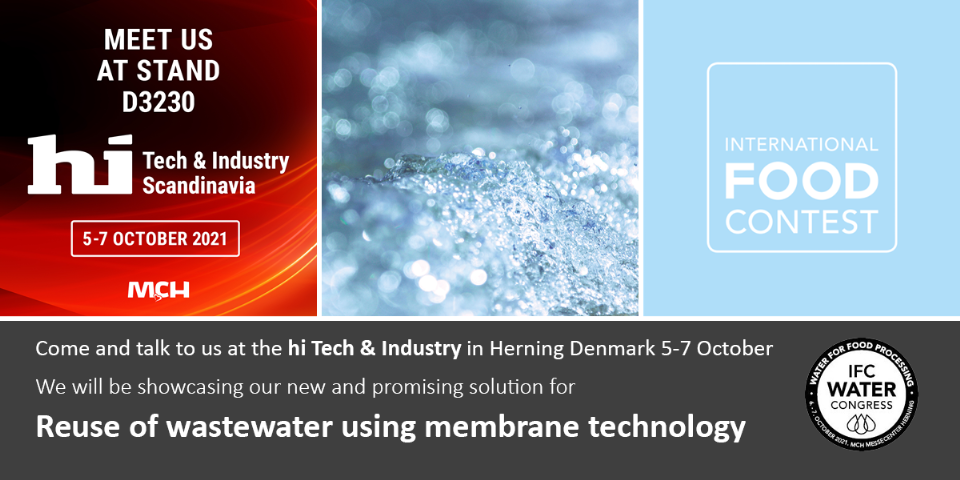 Exhibitions and shows are finally opening again, and MMS Nordic will be at the hi Tech & Industry in Denmark from 5-7 October! So come and talk to us. We look forward to seeing you.
Don't forget to sign up for the IFC Water Congress with the inspiring title: Water in the Food Industry, Water efficiency - Reduce, Reuse and Recycle.
The ambitious program includes speaks from Arla, FrieslandCampina, Nestlé, Veolia - as well as Niels Osterland of MMS Nordic, who will be speaking about Reuse of Treated Dairy Waste Water.