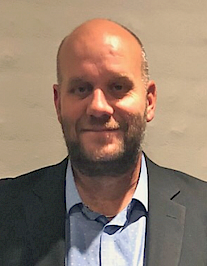 We are pleased to welcome Rasmus Bagger as our Sales Manager at MMS Nordic.
Rasmus will be responsible for sales of our membrane filtration equipment and solutions for different applications to customers in the Nordic countries.
Rasmus has several years of experience from the dairy and food industry and has been employed by companies like SPX and ÅF in various roles, for instance Innovation Center Technologist, Project Manager, and Sales Manager.
Most recently, he worked 4 years for Tetra Pak Processing as a Key Account Manager.
We look forward to working with Rasmus.