Wasser wird zunehmend teurer und in einigen Regionen sauberes Wasser auch zunehmend rarer. Vielen Unternehmen werden in naher Zukunft stark ansteigenden Kosten gegenüber stehen. Deshalb wird eine Reduzierung des Wasserverbrauchs und das wiederverwenden von aufbereitetem Wasser immer wichtiger, mit Hinblick auf den finanziellen und ökologischen Aspekt.
Im Bereich der Abwasseraufbereitung haben wir einige Erfahrungen zur Wasseraufbereitung und Wiederverwendung.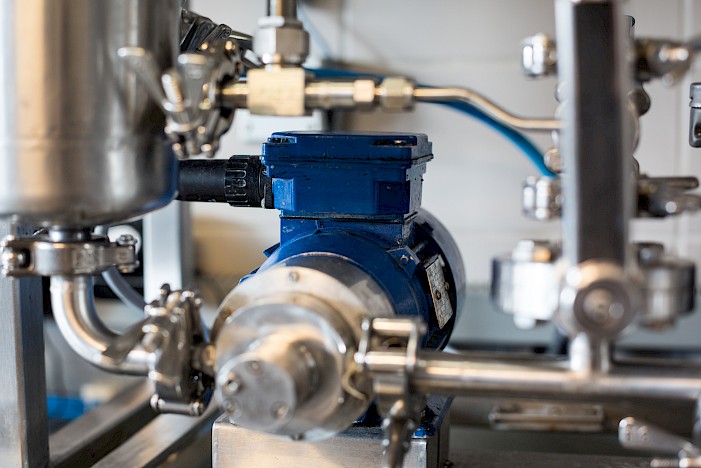 Condensate Water Recovery
Reverse osmosis systems can be used to treat condensate water for its re-use within the factory as process or CIP water.
Condenstate water typically has a low COD, making it an ideal process water stream for recovery, avoiding unnecessary hydraulic loadings with low COD to external wastewater treatment plants.
Pre-treatment steps are required to ensure the optimum rejection of small molecules such as organic acids and aromas, which may be "re-won" in the process.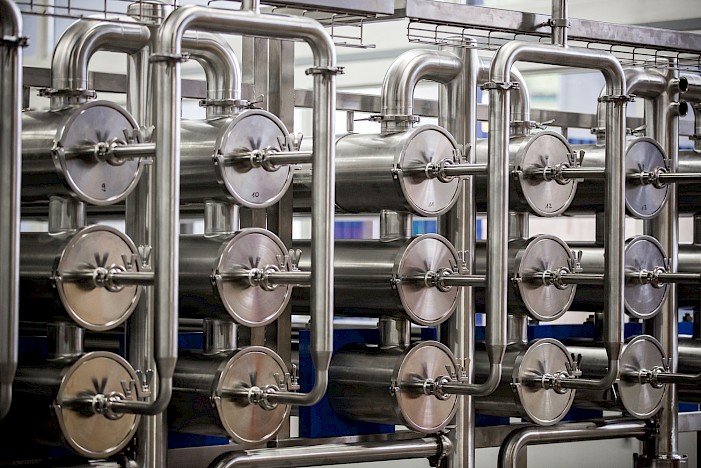 Paper Factory - Wastewater Treatment
A paper factory consumes considerable amounts of water. MMS MF-NF/RO process allow the recovery of 90% of process water, significantly reducing discharge rates and costly licensing fees.
Salad Factory - Wash Water Recovery
Applicaiton of MMS nanofiltration technology assists recovery of wash water from salad factories allowing direct re-use.
Sweetener - Wastewater Reduction
Sweeteners in wastewater streams yields extremely high levels of COD. With Nanofiltration MMS can selectively recover sweetners. reducing COD levels to values suitable for discharge or re-use within the factor floor. COD recovered allos potential re-use of valuable raw material.
Oily Wastewater Treatment
Oily process waters can be challenging to treat by conventional biological wastewater processes.
MMS membrane technology, combined with our process know-how, can help in oil concentration while allowing recovery of water for re-use within the process opperation.