23. January 2023

MMS NORDIC is moving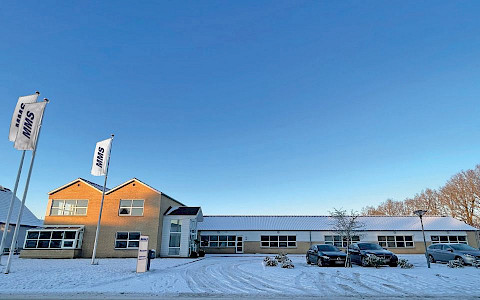 After four years at Randersvej in Silkeborg, MMS Nordic will move to new and larger premises on 1 February 2023.
Since the founding of the company in October 2018, the number of employees has increased from 3 to 14, and 3 more have already been employed, so we have run out of space!
At the new premises, we will have about three times more office space, as well as a significant warehouse area.
New address as of 1st February 2023:
Ørstedsvej 14A, 8600 Silkeborg, Denmark.
We look forward to welcoming you.
1. December 2022

New Area Sales Manager
We are pleased to welcome Michael Ellebæk Pedersen as our new area sales manager at MMS Nordic as of 1st December.
With a background as dairy technician, Michael has been Cheese Teamlead as well as Department Manager of butter production at Thise Dairy, and has experience from Danmark Protein's lactose factory, where he was working with membrane filtration from 2016-2019. Michael has most recently been employed as area sales manager at Tetra Pak Filtration Solutions in Silkeborg.
We look forward to working with Michael!