UF technology enables the concentration of components with higher molecular weight without additional energy input and therefore are applied in numerous technology steps in a wide range of industries.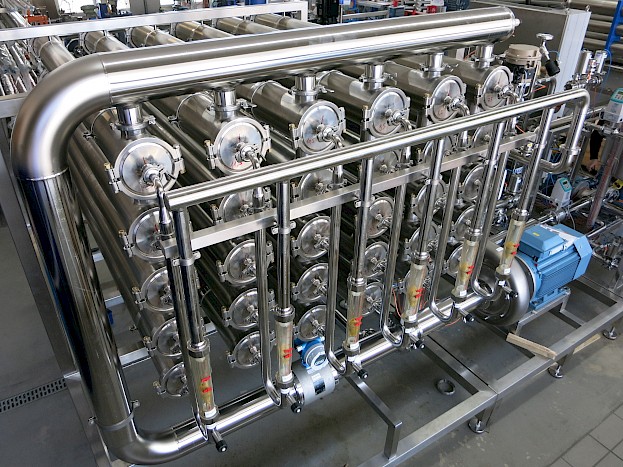 Concentration
Whey proteins, enzymes, bio-pharmaceutical products (proteins, peptides, polysaccharides, nucleic acids), milk, fruit juices.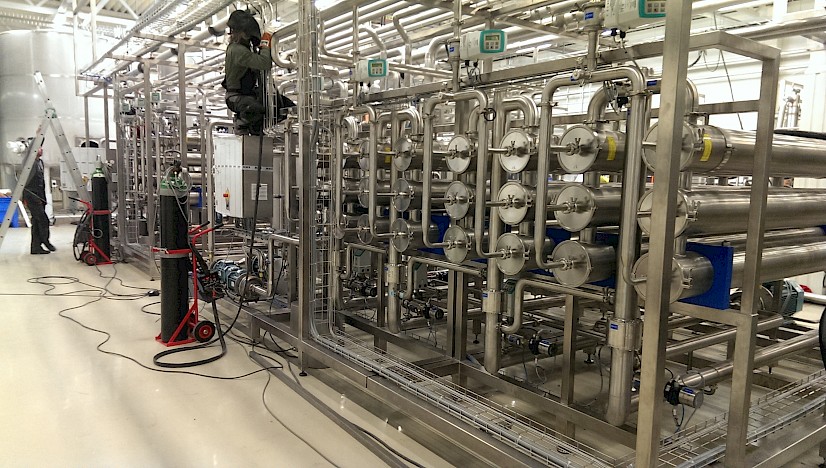 Fractionation
Proteins from salts, colour molecules (anthocyanins) from sugars, proteins from peptides, oil from water.
Clarification
Fermentation broth, wine, cell homogenate, fruit juices.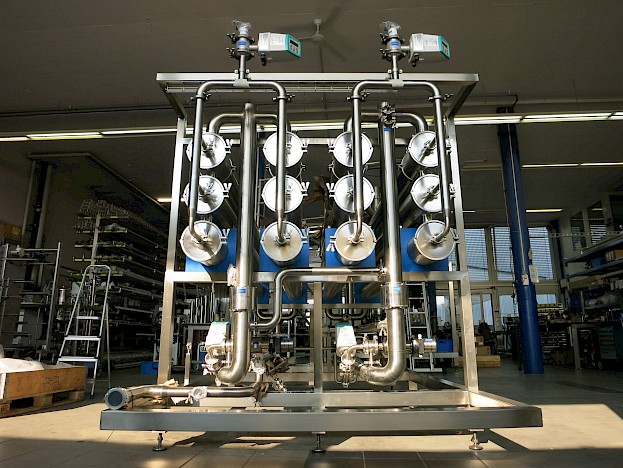 Stabilisation
Water, fruit juices, bio-pharmaceutical products, wine.