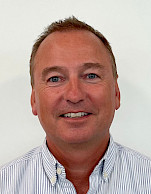 A new Project Manager joins MMS Nordic
We are pleased to welcome Thomas Larsen as Project Manager at MMS Nordic as of 1st August.
Thomas has been working since 2000 at APV/SPX, DSS, and Tetra Pak Filtration Solutions with equipment to the dairy industry, specializing in manufacturing of membrane filtration equipment, project management, and engineering, and most recently as Quality Assurance Manager at Tetra Pak Filtration Solutions.
We look forward to working with Thomas!