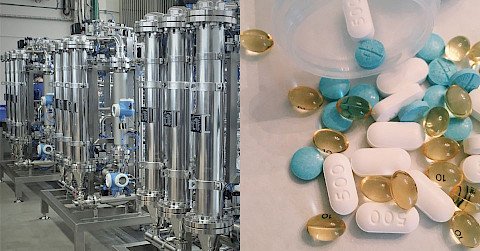 MMS has just completed a significant project including three identical high-pressure membrane systems.
The systems in industrial scale are fully ATEX compliant and have been sold to a customer in the pharmaceutical industry.
Membrane technology can be used in various pharma applications, such as in the production of APIs, and the MMS engineering and workshop teams have many years of experience in fulfilling the high standards for documentation and manufacturing for the pharma industry.